Hallowe'en is almost upon us, so this week's Top Ten Tuesday theme is perfect. Top Ten Tuesday is a weekly feature run by the lovely ladies at The Broke and Bookish, which combines books and lists. My list covers children's books and Young Adult and the books are in no particular order. I was surprised I could come up with as many spooky reads as I did, I thought I would struggle with this topic. Read on…if you dare!
The Harry Potter series by J.K. Rowling
Unrest by Michelle Harrison (review here)
Demon Road by Derek Landy (review here.)
The Nightmare Club by Annie Graves
A series of spooky tales for young readers. Titles include 'Help! My Brother is a Zombie', 'The Demon Babysitter' and 'Brain Drain Baby'. Read them, if you dare!
Room on the Broom by Julia Donaldson and Axel Scheffler
The Awesome by Eva Darrows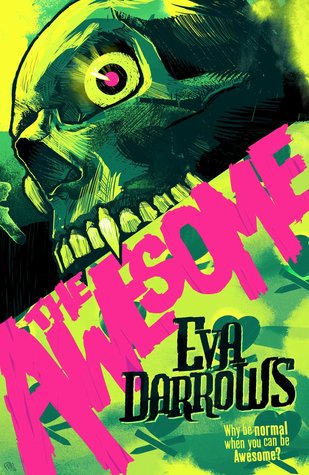 A friend of mine described this book as 'Buffy the Vampire Slayer meets The Princess Diaries' and I really don't think I can top that!
Goth Girl by Chris Riddell
Groosham Grange by Anthony Horowitz
The Witches by Roald Dahl
Which Witch? by Eva Ibbotson
Cover images from Goodreads, gif from Photobucket.
Let me know what BOOks you would recommend for Hallowe'en in the comments, please leave a link to your TTT if you took part this week 🙂