This blog has been very quiet lately, partly because I am doing NaNoWriMo (National Novel Writing Month) and that is taking up a lot of time. I decided to do short reviews of the last five books I have read (I stuck two in together, so six really), and they are a varied bunch (one non-fiction, one fiction, four YA)!
In Therapy – Susie Orbach
An interesting look at the therapeutic process and what goes on inside the consulting room and inside the therapist's head in session. Orbach uses five case studies (therapy sessions with actors) to explore the dynamics of the relationship between therapist and client. She explores the importance of tone, body language, silences and judging her role with each patient. Somewhat introductory but an interesting and thought-provoking read nonetheless! There is a BBC4 radio series too, in which you can listen to the recorded sessions (they are reproduced in script format in the book).
Optimists Die First – Susin Nielsen (ARC release date Feb 2017)
Following a family tragedy, Petula de Wilde is terrified of the world, convinced a deadly accident will befall her or someone she loves. She is a reluctant participant in a youth art therapy group, where she meets the annoyingly optimistic Jacob Cohen. Slowly, Jacob begins to change the way Tula sees life. However, secrets from his past threaten their new relationship. I loved this book, Tula's anxieties and emotions are so powerful, and all the characters are well developed. Also, there is a reenactment of Wuthering Heights WITH CATS (!) If that's not a perfect scene, I don't know what is.
Prep – Curtis Sittenfeld
The prestigious boarding school Ault is a whole new world for shy and self-conscious Lee Fiora, a fourteen-year old scholarship student who comes from a completely different background to her peers. Prep traces her high-school career as somewhat of a wallflower and observer. The rituals and secrets of the school are compelling, and the narrative really gets us into Lee's head. She isn't the most likeable of characters, but I think this is a real strength of this coming-of-age story. An engrossing read and made a good companion to Gilmore Girls, which I am currently watching.
Spare & Found Parts – Sarah Maria Griffin
A feminist Frankenstein retelling set in a futuristic post-apocalyptic Dublin in which everyone is missing parts, and everyone must make a contribution to society. Our heroine Nell Crane has a ticking machine for a heart, and is the daughter of a famed inventor, who is considered their society's saviour. Nell is at a loss as to what her contribution could be…until she decides to build herself a robotic companion. Lots here about family, friendship, technology…all written in prose that is electric and poetic, that shifts into the second person. I loved it (full review soon)
Six of Crows & Crooked Kingdom – Leigh Bardugo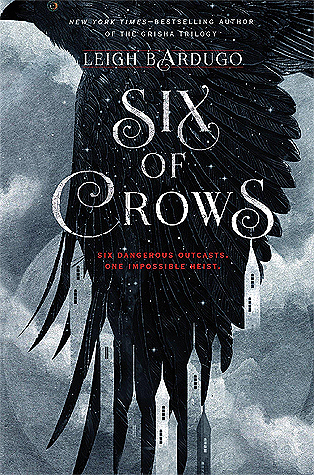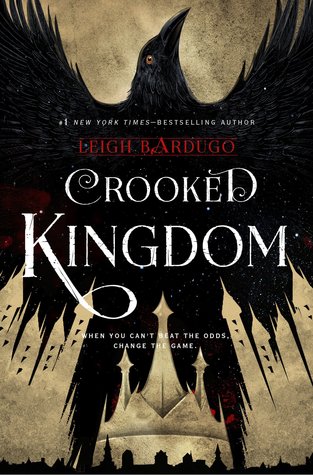 As these books are a duology I stuck them in together. Heists! Magic! Intrigue! Diversity! I absolutely loved these books, they are the best fantasy novels I have read in a long time. The characters are so well-developed and have absolutely heart-wrenching back stories. The world building is exquisite, and the magic system very interesting.  The multiple point of view format really works, and (a rarity) there was no POV I wasn't keen on or wanted to get out of the way (although Inej was my favourite). Bardugo is a master of slow-burning romance, and there was a scene in Crooked Kingdom that just broke my heart. Also the plotting is just incredible, particularly the heist in Six of Crows. Intricate, stylish and packed with twists. I could go on and on…
Last month, I had the wonderful opportunity to interview Leigh Bardugo and Rainbow Rowell before their Worlds Collide event in Dublin. Still fangirling. See photographic evidence below.