It's been a while since I did a reading round up – here are four of the books I have been enjoying recently!
The Power – Naomi Alderman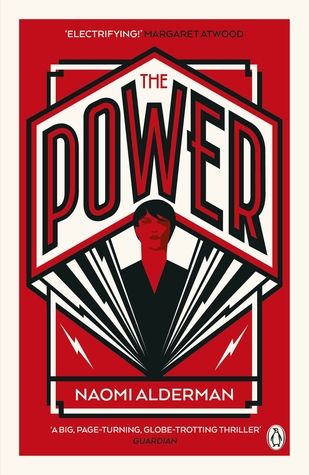 This year's winner of the Baileys prize for women's fiction, The Power is a feminist sci-fi novel which has been described as 'a classic of the future.' Set in a version of the future in which women have electric power, and can take down the patriarchy, the book engages with gender, politics and religion. It switches between narrators and is a pacy, gripping thriller. The frame narrative was a bit clunky (although I could see the tongue-in-cheek tone in it) and the end was confusing, but overall this was an exciting read and one I would definitely recommend to fans of Margaret Atwood.
Where'd You Go, Bernadette – Maria Semple
This book has been on my TBR list for ages, and I am so glad I finally read it. It is a sharp, witty satire with memorable characters that had me laughing out loud at times, and very moved at others. This is an entertaining read with plenty of substance, Bernadette is a fantastic character, not one I will forget! I am looking forward to checking out Semple's second book, Today Will Be Different.
One of Us is Lying – Karen M McManus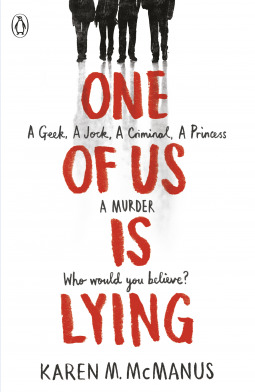 'The Breakfast Club with murder' – a page-turning mystery with plenty of twists and turns. Five teens go into detention, four come out…I really enjoyed this YA debut. The four narrators have distinct voices and are well-rounded characters with very believable struggles and motives. While I did work out who the murderer was about half way through the book, there were still lots of surprises to keep me on my toes!
Olive Kitteridge – Elizabeth Strout
Having loved My Name is Lucy Barton and Anything is Possible I decided it was high time I read Strout's best-known novel, the Pulitzer-prize winning Olive Kitteridge. Strout creates compelling and thoughtful portraits of the various characters in this Maine community, covering a wide range of human experiences. My favourite chapter/story was 'The Piano Player.' A stunning novel, one I was thoroughly impressed and engaged by. I have heard very good things about the TV series, and will definitely be checking it out.
Currently reading: