Top Ten Tuesday is a weekly feature run by The Broke and the Bookish, combining the joys of books and lists. This week's official topic is Favourite Reads of 2017 but as the year isn't out yet, I'm putting that list on hold in case any of my December reads wow me. Instead, here's a list I missed a couple of weeks ago – the Winter To Be Read List.
Northern Lights – Philip Pullman
To my shame, I have never read the His Dark Materials trilogy. They have been on my TBR list for years, but with the recent release of La Belle Sauvage, I have decided the time is now.
Things a Bright Girl Can Do – Sally Nicholls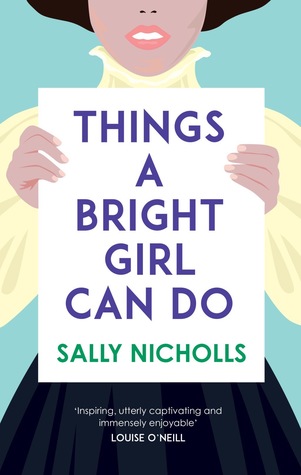 Not only do I love Sally Nicholls' work, but this book is about the suffragettes! Of course I want to read it! It's received brilliant reviews, and I just know I am going to love it.
The Taste of Blue – Lydia Ruffles
I was very intrigued by this book when I heard the author speak at DeptCon and I was delighted to receive a copy at my book club's Christmas book swap.
The Truth and Lies of Ella Black – Emily Barr
I loved Emily Barr's gripping YA debut The One Memory of Flora Banks, so I have high hopes for this, her second YA novel. I received an ARC at DeptCon and am hoping to read it over the Christmas.
The Tenant of Wildfell Hall – Anne Bronte
I mentioned Bonnets at Dawn in my post about podcasts, and it has inspired me to explore the work of Anne Bronte, the one Bronte sister I haven't read anything by. It's been a while since I've read a classic, so this will be a good change.
Tin Man – Sarah Winman
This book has received high praise from my bookselling colleagues, which definitely earned it a place on my TBR list. It sounds like a moving story of love and longing, and I love the cover.
Outsiders: Five Women Writers Who Changed the World – Lyndall Gordon
This book is right up my street – I really enjoyed Lyndall Gordon's Emily Dickinson biography, and this subject is one that interests me greatly. I haven't read anything by Olive Schreiner but I have read works by the other writers and know some of their biographies. It is one of my Christmas picks in the bookshop, and one I will be keen to read myself.
Turtles All the Way Down – John Green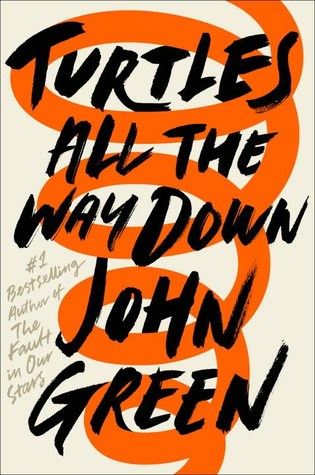 I am looking forward to reading John Green's latest offering. It has had excellent reviews, and I like the sound of the plot. The main reason I haven't bought it yet is that it is in hardback – pricier but also just more awkward to read/carry around!
Breathing Lessons – Anne Tyler
Anne Tyler is another author who has been on my TBR list for some time now. I read Vinegar Girl, her adaptation of 'The Taming of the Shrew', and wasn't keen on it. However, I want to give her another chance and have always heard great things about Breathing Lessons!
Call Me By Your Name – André Aciman
I saw the movie recently and loved it, so I am looking forward to checking out the book. I'd usually go for the book first, so it will be interesting to compare the two versions.
Let me know what's on your TBR list, or if you have read any of these books.