Top Ten Tuesday is a weekly meme run by the lovely ladies of The Broke and the Bookish bringing together two of my favourite things – books and lists. This week's topic is the ten books we are most excited to get our hands on during the rest of 2017.
Listed in order of release…
Spellbook of the Lost and Found – Moira Fowley Doyle (Corgi, 1st June)
I adored Moira Fowley Doyle's magical debut, The Accident Season, and have been eagerly anticipating this book. The author has described it on Twitter as a 'weird little book about poteen & patron saints, tattoos & rusty keys, secrets & magic, longing & lost things' and I am sure I will be enthralled by her beautiful writing once more. Launch in Eason O'Connell St on June 2nd.
One of Us is Lying – Karen M McManus (Penguin, 1st June)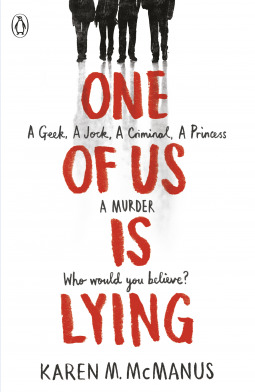 This sounds like a tense and thrilling read, and I do love a good mystery!
Once and for All – Sarah Dessen (Penguin, 6th June)
What better to read in summer than a Sarah Dessen book? No more needs to be said.
When Dimple Met Rishi – Sandhya Menon (Hodder, 13th July)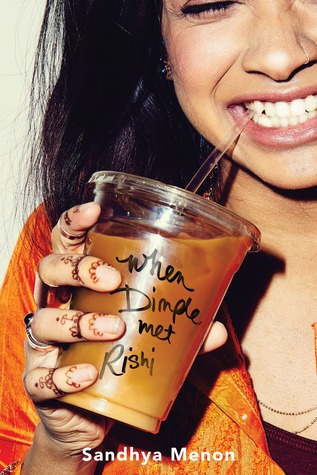 A YA romance told from alternating perspectives of two Indian-American teens whose parents have arranged for them to be married. It's been getting great reviews, and I'm trying to read more diverse YA.
The Guggenheim Mystery – Robin Stevens (Penguin Random House, August)
This is the sequel to Siobhan Dowd's fantastic book The London Eye Mystery. Dowd was a brilliant talent – Bog Child is an incredible book – and Stevens is a wonderful choice to continue on this story. I look forward to seeing what she does with it, and to re-reading The London Eye Mystery in preparation!
Genuine Fraud – E. Lockhart (Hot Key Books, 5th September)
When I got a proof copy of this through the bookshop my excitement was uncontainable. So far Lockhart's voice is as sharp and intriguing as ever.
Moonrise – Sarah Crossan (Bloomsbury, 7th September)
Sarah Crossan is queen of the verse novel, and of strong voices. One is one of my favourite YA books and so deserving of the many awards it has won. I am sure this book, about a boy whose brother is on death row, will be as moving and poignant as her other books.
The Break – Marian Keyes (Penguin, 7th September)
Marian Keyes' novels blend comedy and drama with memorable characters and note perfect dialogue. I only came to her books a couple of years ago, and I flew through them. I know I will love this!
It Only Happens in the Movies – Holly Bourne (Usborne, 1st October)
While I will miss the Spinster Club girls, I am very much looking forward to Holly Bourne's next YA venture!
Tangleweed and Brine – Deirdre Sullivan (Little Island, October)
Tangleweed and Brine will be a collection of feminist fairytale retellings, illustrated by Karen Vaughan. Her Rumpelstiltskin story was previewed on online Irish design journal Make Believe and gives an idea of how dark and magical the book will be.