I was very pleased with my reading this year – I hit my Goodreads target of 100 books yesterday. While (as usual) I read mostly YA my reading was more varied this year – encompassing more commercial and literary fiction, as well as more non-fiction.
It was very hard to pick my top books of the year, but here they are – in order of reading. And yes I cheated by putting a couple of series in as one book.
The powerful and poetic Needlework by Deirdre Sullivan, one of my favourite releases of 2016, was on my 2015 list hence its absence here!
Drumroll please…
Spinster by Kate Bolick
This started off my non-fiction reading for the year and was a very moving read. Part memoir, part literary criticism and part social/cultural history it was a compelling read about what it was to be a single woman in various eras, and offered a fascinating insight into the lives of such women as Maeve Brennan and Edith Wharton.
All the Light We Cannot See by Anthony Doerr
What a gorgeous book. This Pultizer Prize winner lives up to all the hype. A beautifully written tale set between France and Germany in WWI, this is a book that lingers in your mind long after you've read it. People have come back into the bookshop to say how much they loved it.
Knights of the Borrowed Dark by Dave Rudden
This is a fantastic fantasy adventure, and I am really excited to read the next installment of the trilogy in 2017. I have been recommending this book to fans of Harry Potter and Percy Jackson in the bookshop, and months after reading it that scene with the lightbulbs still sends shivers down my spine.
The Mystery of Mercy Close by Marian Keyes
I adore Marian Keyes, and this is my very favourite of her books. As ever, she combines a striking insight into the darker side of her protagonist's mind, combined with laugh-out-loud funny moments. If you haven't read the Walsh family series, you are missing out!
Bone Gap by Laura Ruby
This book is absolutely gorgeous. I received an ARC to review, and I couldn't put it down. I can't wait to read it again. A chilling piece of magical realism with an intricate plot and unforgettable characters. It is a book about love, what it means to see and be seen. Unmissable.A stunning read, I'm glad it is finally out in Ireland and the UK!
Nothing Tastes As Good by Claire Hennessy
Claire Hennessy's hard-hitting look at eating disorders and body image has a fantastic narrator in snarky ghost Annabel. This is a moving, honest and raw read. I can't wait for Like the Other Girls, Claire Hennessy's next book published in 2017!
How to be a Heroine by Samantha Ellis
Part literary criticism, part memoir, this is a book readers will love. Ellis revisits favourite books from various points in her life, examining what the heroines meant to her then and how she sees them now. I adored this, especially the discussion of Ballet Shoes!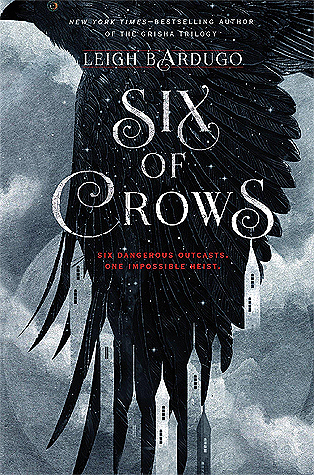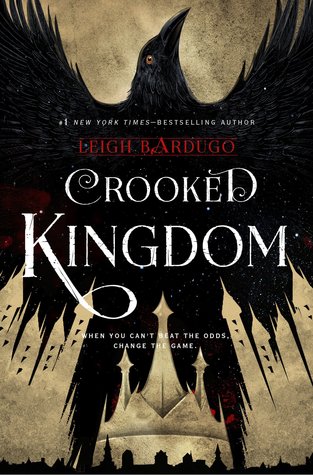 Six of Crows & Crooked Kingdom by Leigh Bardugo
This is the best fantasy YA I have read in a long long time. The characters are all so interesting and well developed (it's rare for me to love all the voices in a multiple POV novel), the plots are tight and exciting, and the world is enthralling.
What's a Girl Gotta Do? and …And a Happy New Year? by Holly Bourne
I've said it before, and I'll say it again, if there was ever a series I wish was around when I was a teenager, it's the Spinster Club. The characters are real and honest, the focus on friendship is refreshing, and Bourne writes about feminism and mental health in a way that readers can really connect to.
Wild by Cheryl Strayed
In a year of reading more non-fiction, and moving into writing essays myself, this was a brilliant book to finally get to. It was utterly compelling. I stayed up late, I cried, I marked particularly powerful sentences. Another book that I feel deserves the praise it has received. What a remarkable woman and writer!
I'm looking forward to much more reading in 2017, my first book will be this beauty  (ha) which was one of my Christmas presents: