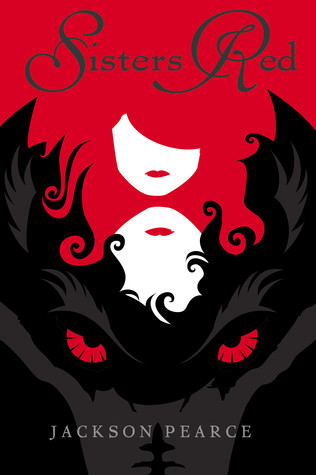 After a Fenris attack in her youth that left her physically and emotionally scarred, Scarlett is determined to hunt down and kill as many of these werewolves as possible. Hunting has become her life, and by extension her sister Rosie's, who feels indebted to Scarlett for saving her life. With an increasing Fenris presence in their town, the two sisters and their woodsman friend Silas must up their game, before more young women lose their lives to these beasts.
Jackson Pearce's Red Riding Hood retelling is an exciting read and a clever twist on the original tale. The plot is fast paced and clever, with some great twists. One of the best things about it is the strength of the heroines. Pearce has created a feminist fairytale, her protagonists don't need any knights in shining armour to save them. They can, and do, fight their own battles.
"I am confident, I am capable, and I will not wait to be rescued by a woodsman or a hunter."
Pearce's retelling has a touch of Buffy the Vampire Slayer about it, and her heroines are admirable not only for their strength, but also their wit and their vulnerabilities. Scarlett and Rosie are strong, but Pearce also shows their struggles. Scarlett carries the trauma of the attack in which they lost their grandmother and she was permanently scarred and disfigured. For the most part, her scars have become part of her but Pearce also shows how she can be self-conscious about them. Rosie yearns for a life that doesn't revolve around hunting, and feels a growing attraction towards Silas. I loved how Pearce wrote the sisters, and how strong their connection was. However, she also shows how this relationship must shift and change as they grow.
Sisters Red is the first book in Jackson Pearce's Fairytale Retellings series. I read Sweetly (based on Hansel and Gretel) a few years ago, and I loved it. I am looking forward to reading Fathomless (The Little Mermaid) and Cold Spell (The Snow Queen) very soon!